St. John creates great American design. Founded in 1962 by Robert and Marie Gray, an iconic knit shift dress catapulted the fashion house to global notoriety. Discover seasonal collections of elegant, timeless, easy-to-wear pieces with unsurpassed quality and craftsmanship, designed so that each client feels confident, put-together, and empowered to do anything.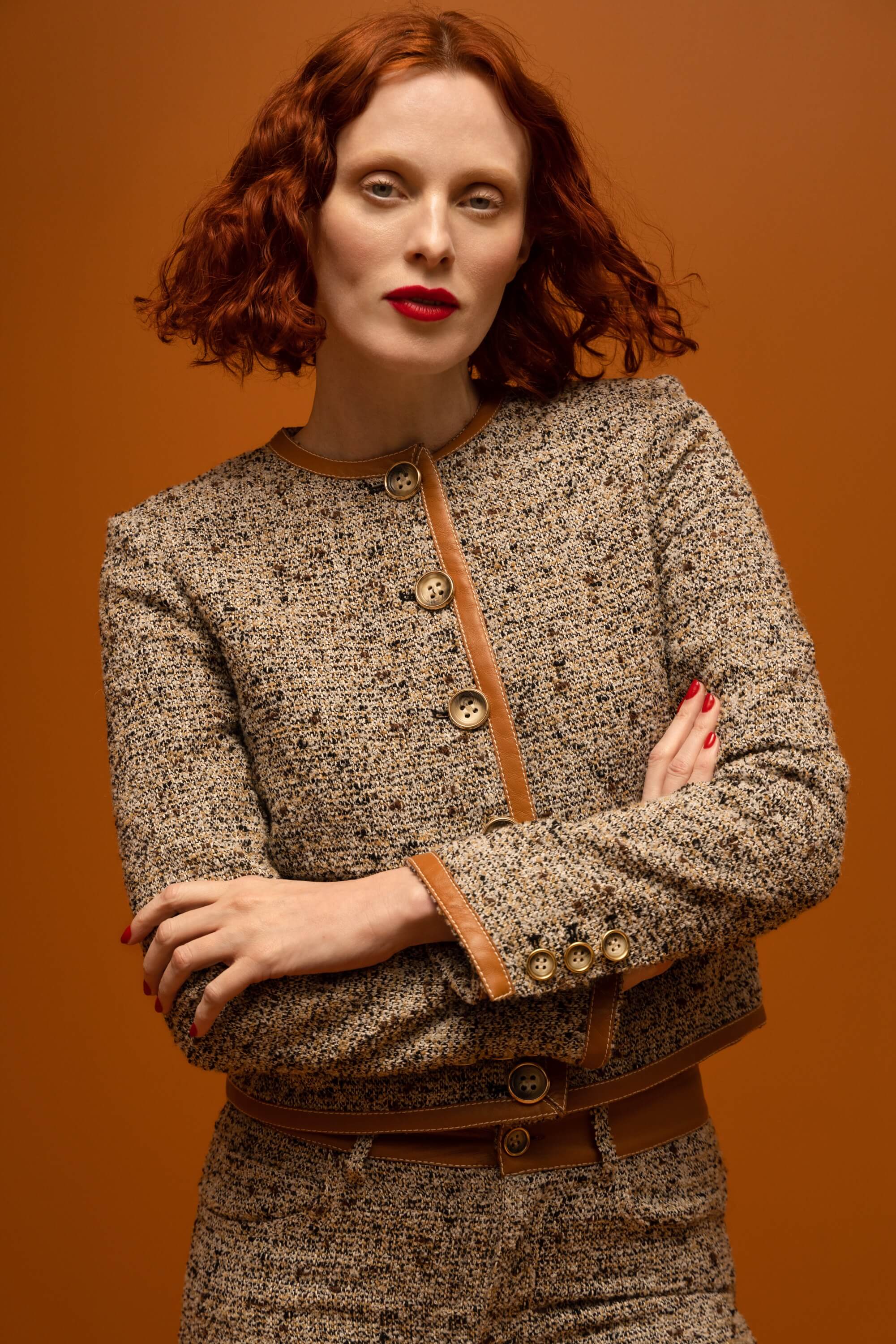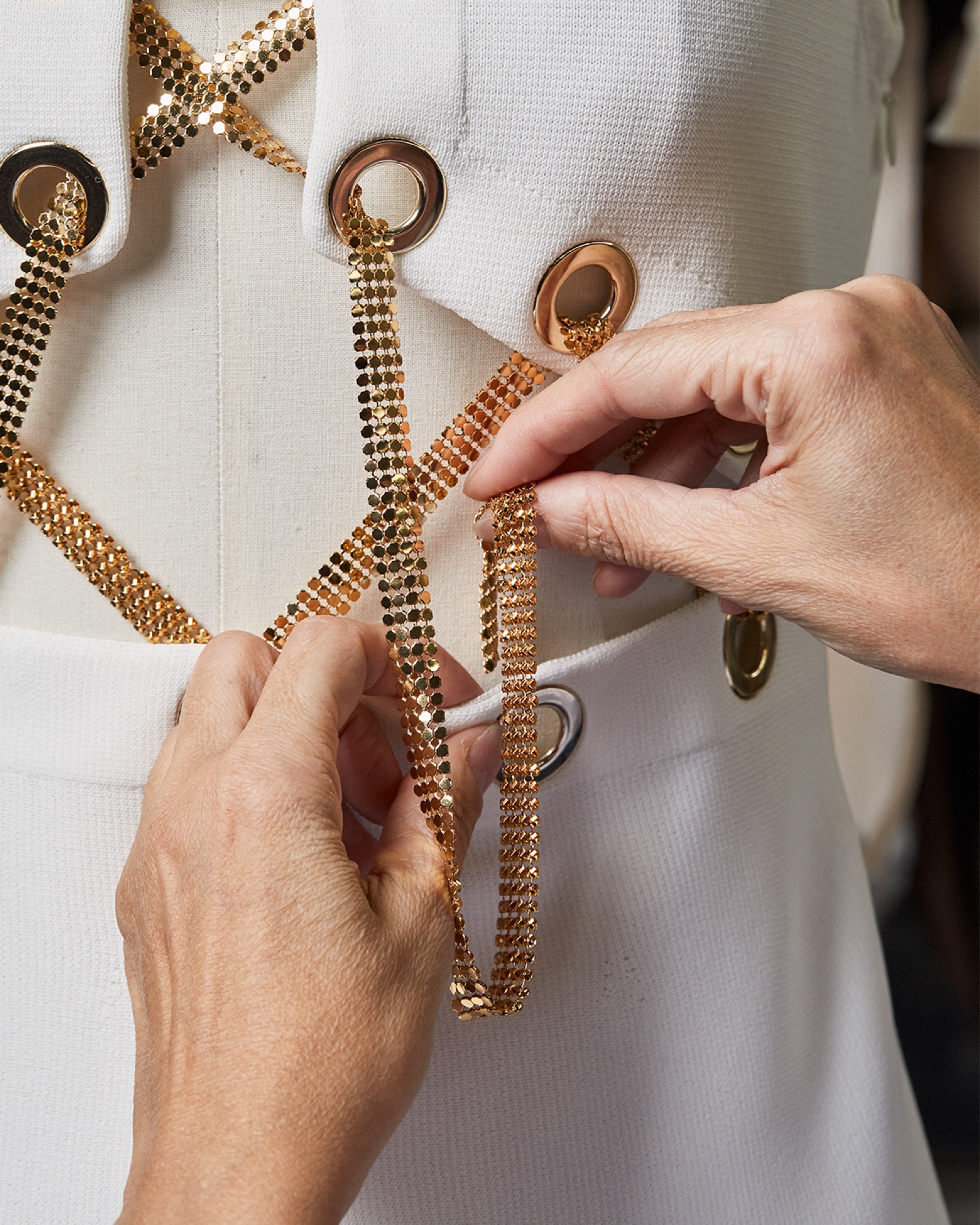 From understated knits to all-over embellishment, each St. John style represents our heritage of impeccable craftsmanship. Each stitch showcases an unparalleled attention to detail, as our teams work to carefully produce pieces that will last a lifetime. While the brand has evolved over the years, the foundation of every collection starts and ends with an artisanal approach and commitment to creating the finest, most luxurious apparel and accessories in the world.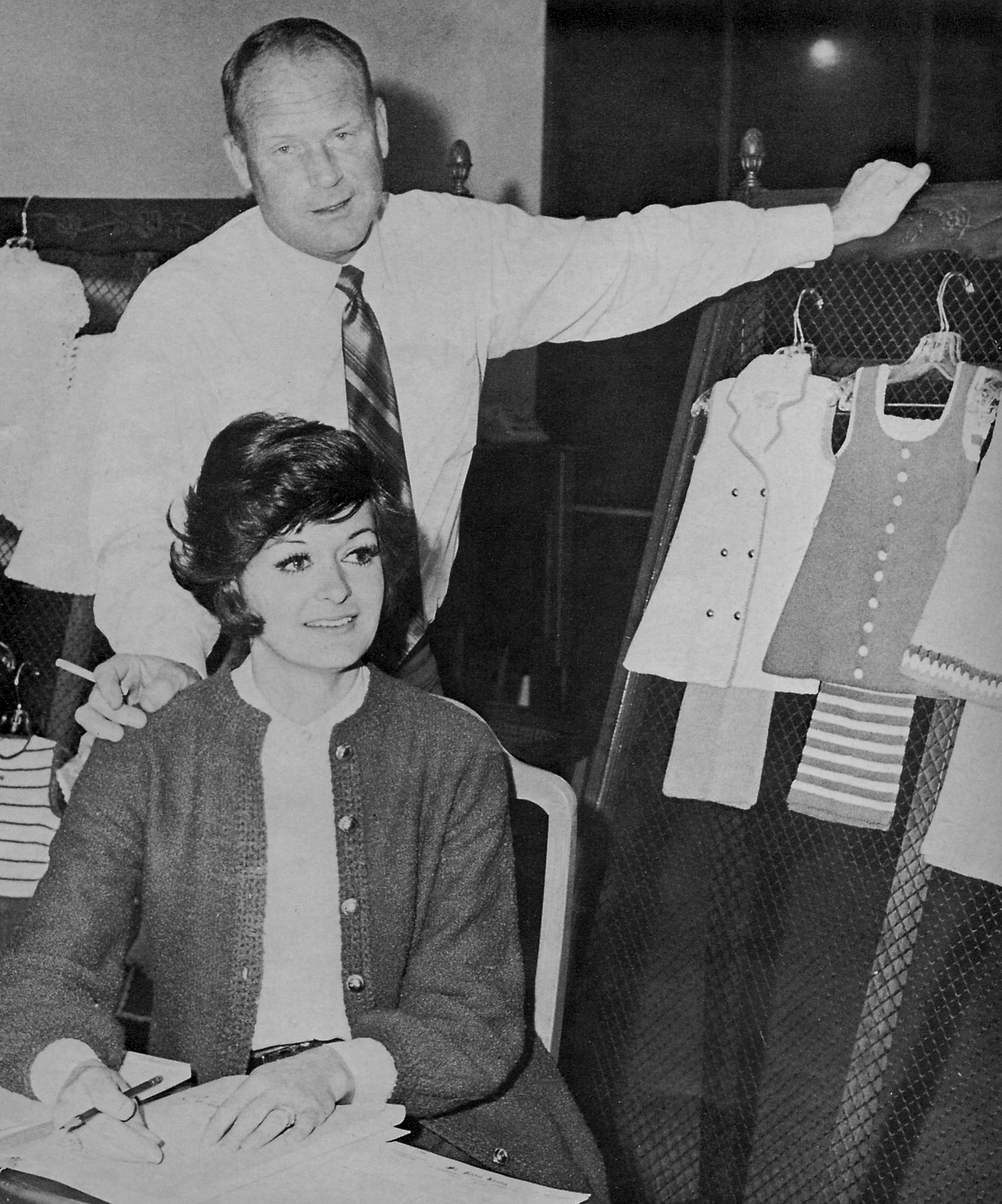 From the start, it was clear there was a market for elegant, timeless, versatile wardrobe staples. St. John knitwear became synonymous with unsurpassed quality and craftsmanship. Over the years, the brand has remained sartorially relevant, reaching millions of women with covetable clothing and accessories, close client relationships, and premium services. The brand has withstood trends, eras, and changes because women love, trust, and rely on St. John to make them feel their most confident.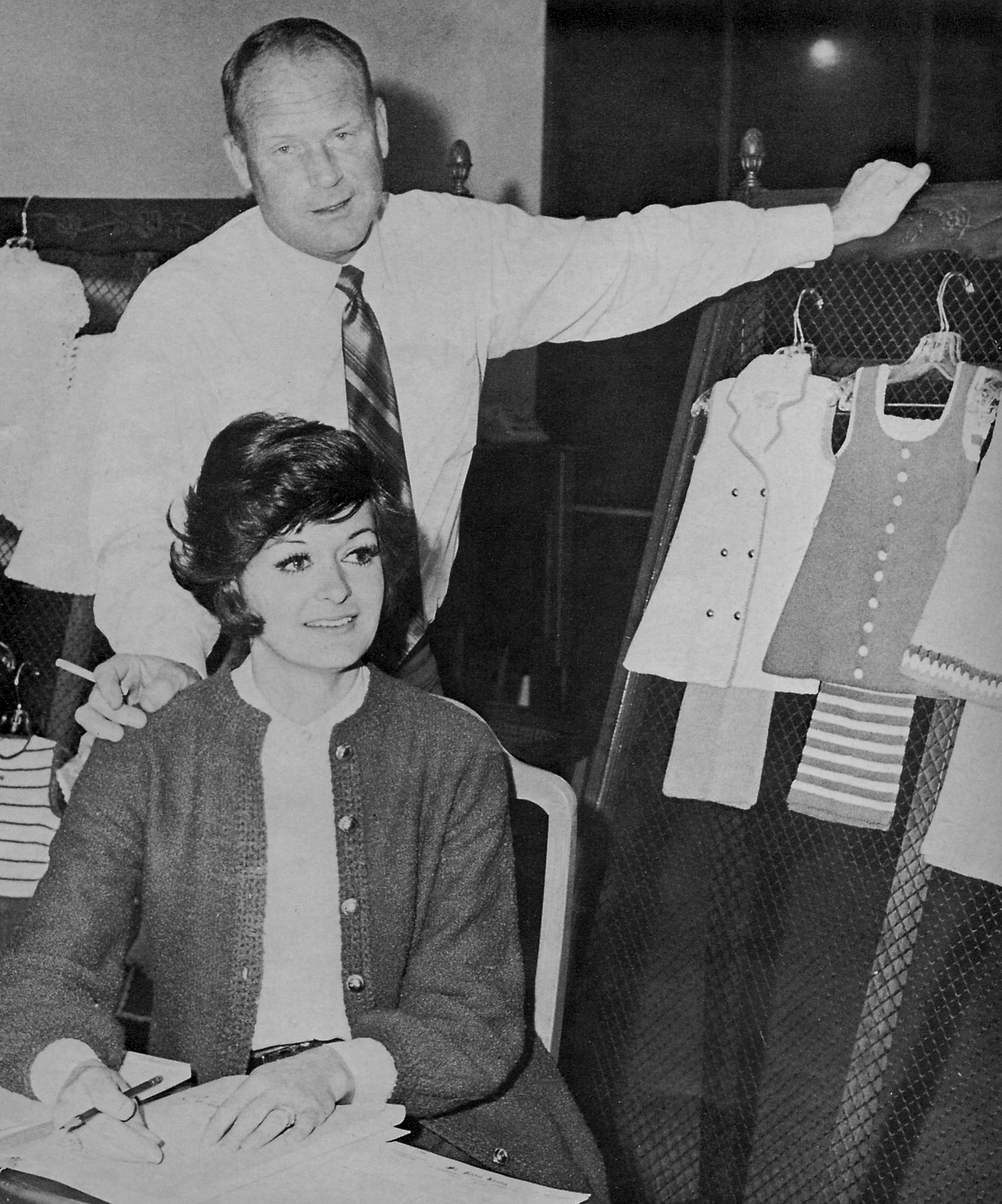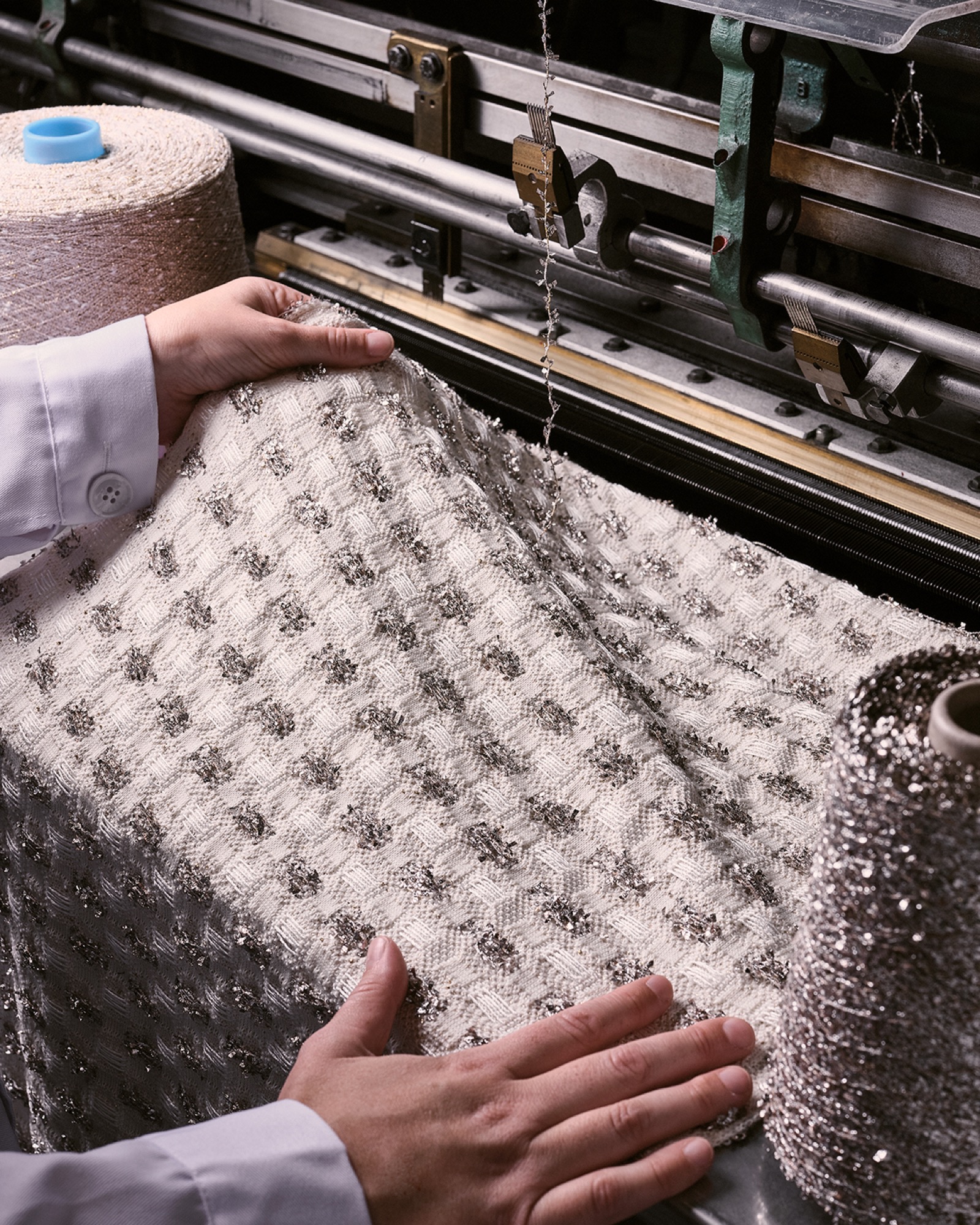 EXCEPTIONAL
KNIT TECHNIQUE
An obsession with perfecting the art of the knit has kept St. John at the leading edge of fabric innovation and craft. With each collection comes an evolved design sensibility, building on our signature fabrics with updated weaves, embellishments, and silhouettes. Tweeds and bouclés take shape in suiting and more, instantly recognizable, and respectable style statements for women of every generation.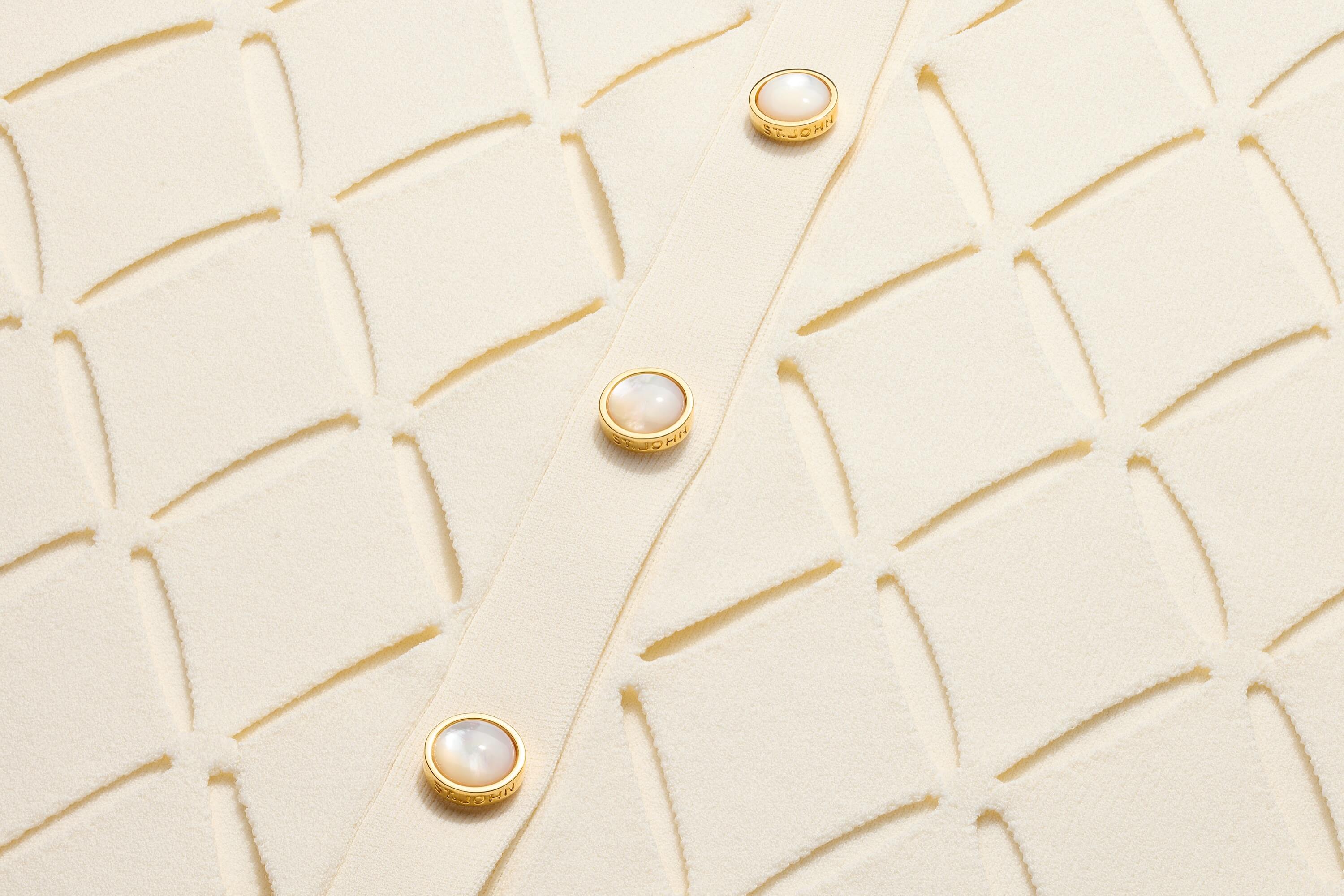 St. John uses only superior yarns and materials, created by brand artisans, or sourced from the world's best suppliers. Only materials with superior strength, resiliency, and purity meet St. John's high standards, enabling the fashion house to confidently produce pieces that exceed expectations.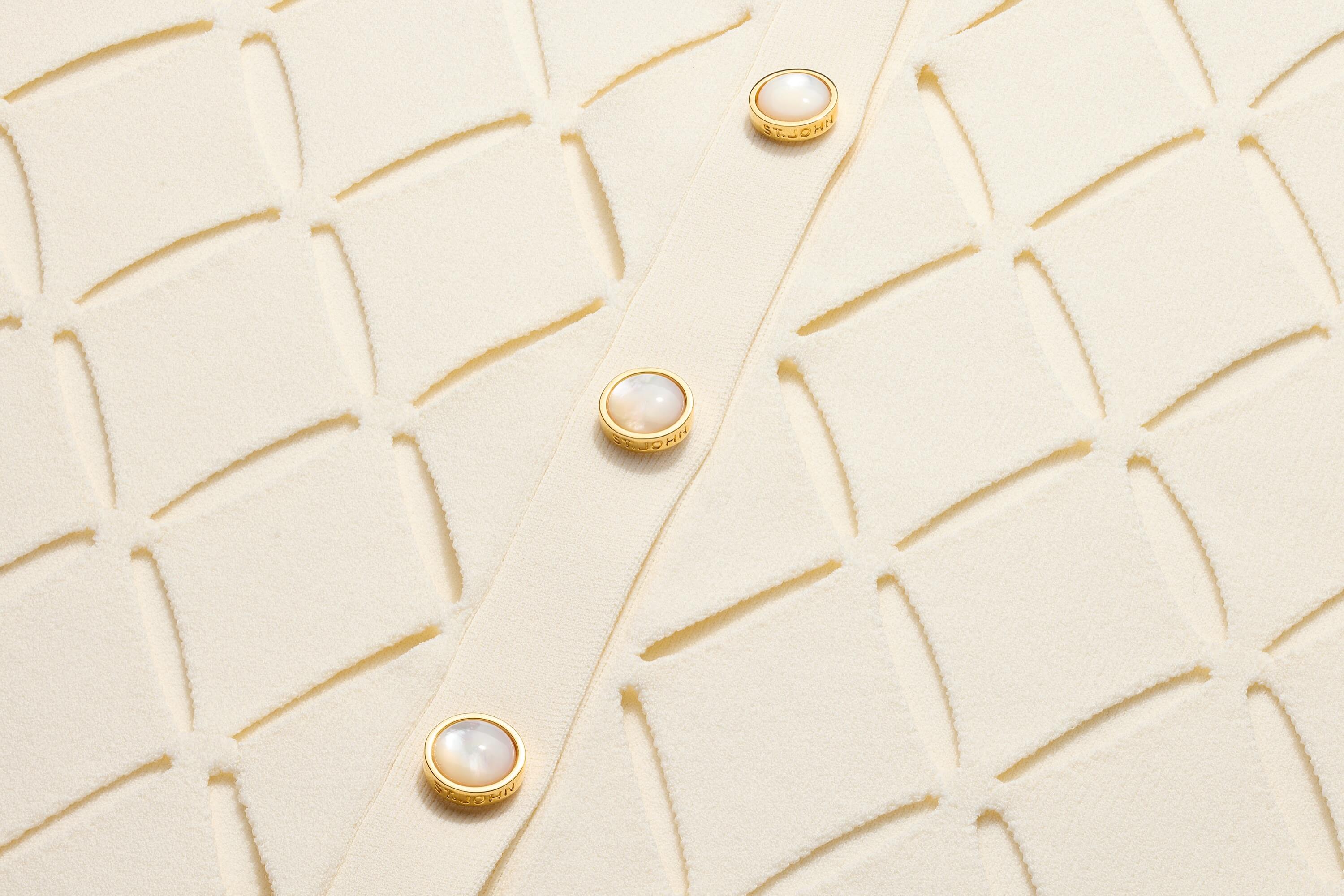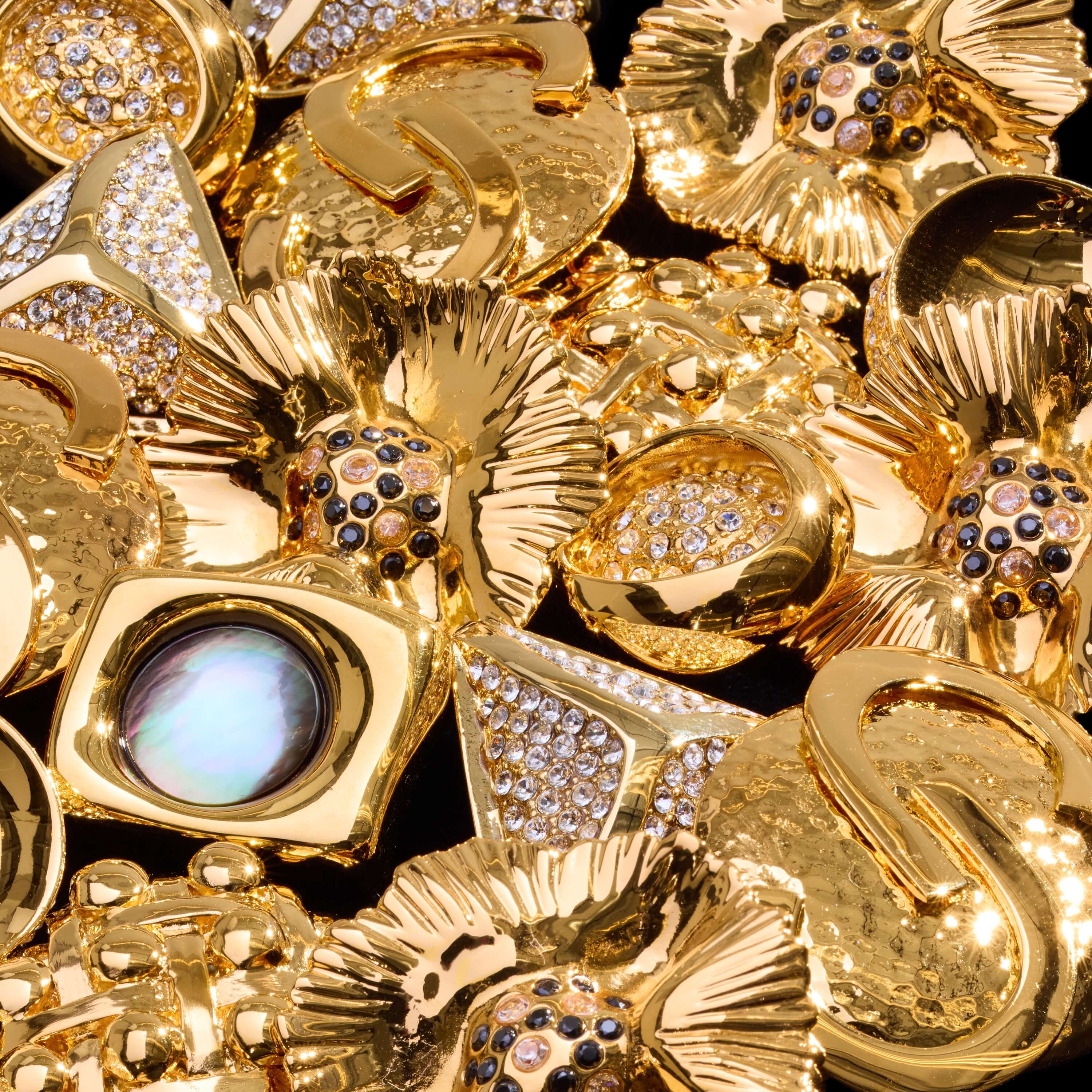 In collaboration with our design team, our artisans create proprietary buttons, trims, and embellishments to enhance each collection. Handcrafted with gilded 24-karat gold, gleaming rhodium, Austrian crystals, and other fine materials, these thoughtful details have become a St. John signature.
Sold in 13 countries and regions
48 company-owned stores including New York, London, Beverly Hills, Dubai, Shanghai, and Hong Kong
Effortless, elegant clothing
that appeals to women
all over the world
Respected for innovation with consistent quality,
St. John continuously showcases high-end
fabrics crafted from only the finest materials.