PLAYFUL ELEGANCE,
FROM ITALY
Founded by a Neapolitan bespoke tailor in 1958, Caruso is truly Italian by heritage. That Italian tradition continues in all its products, which are 100% made in Italy by the company's 400 skilled seamstresses and master tailors. Caruso is a sartorial brand by definition.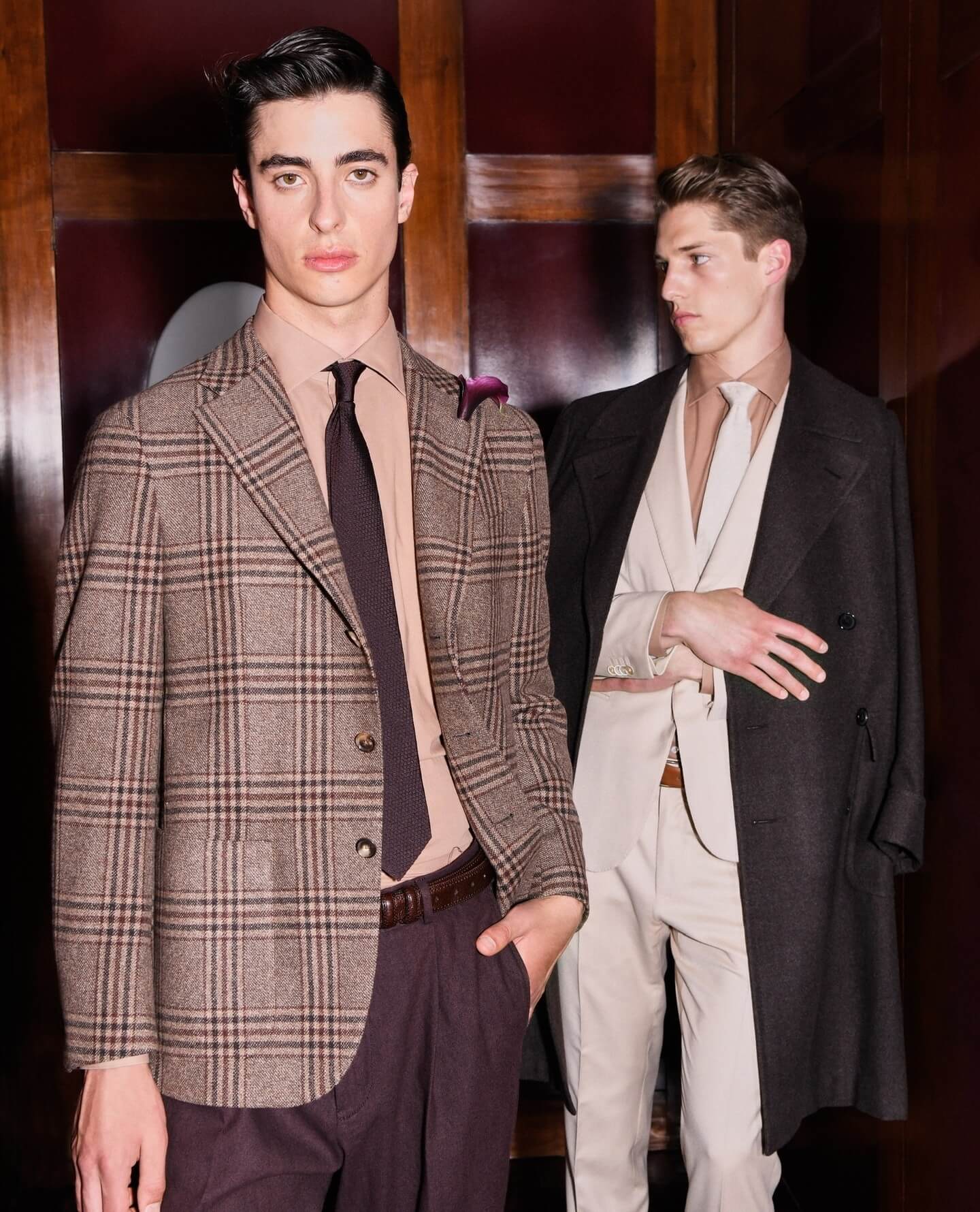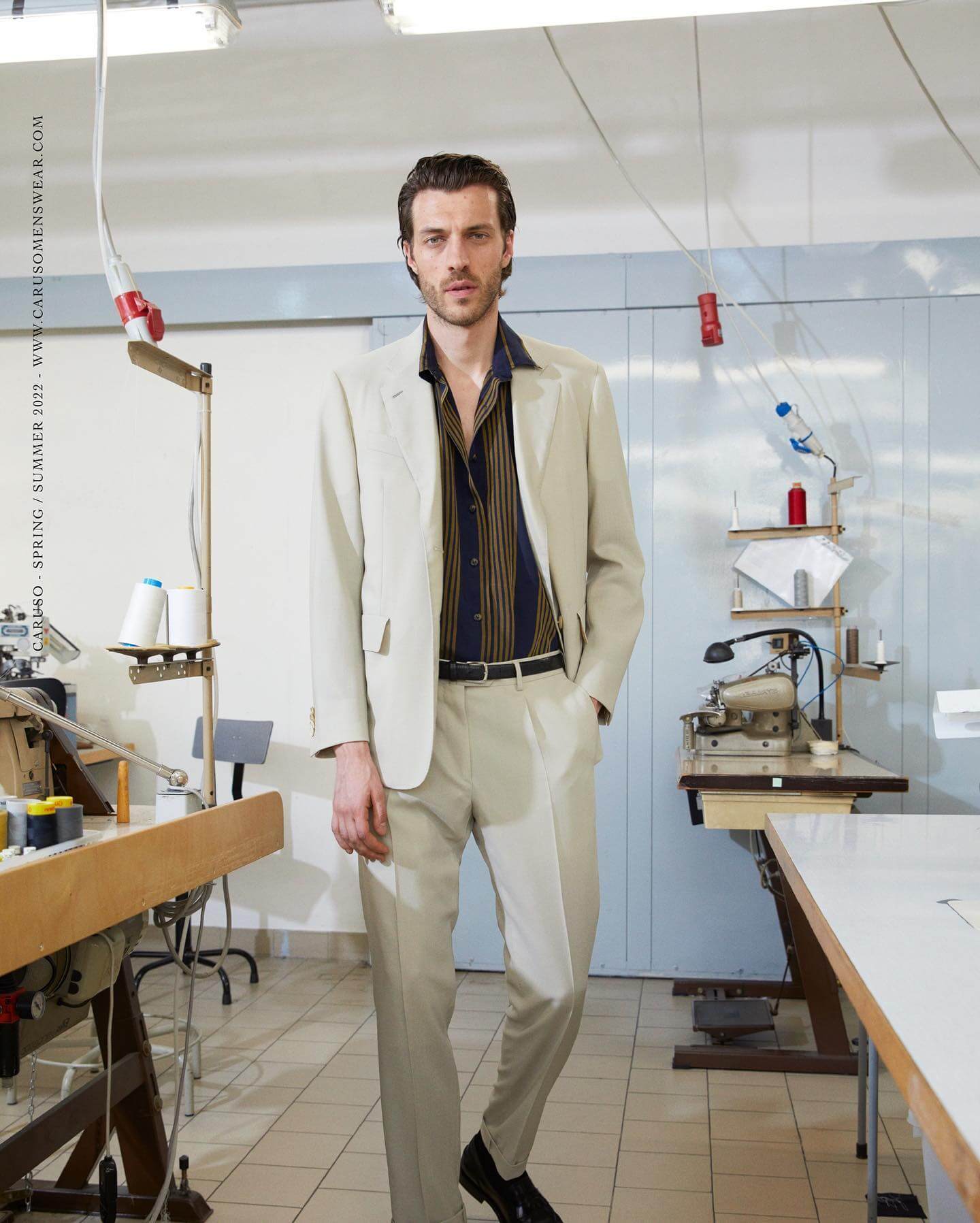 CARUSO PURVEYS PLAYFUL ELEGANCE, FROM ITALY.
Far from being a mere geographical consideration, being Italian is an affirmation of both spirit and dedication to craft. Italians have a reputation of enjoying beauty, primarily through things that are made well. A sartorial jacket or an exquisite dish makes no difference in this sense. The commitment is just the same. The language is borderless.
The softness of the sartorial approach turns into a fluidity of function, as the final interpretation of each garment is left to the wearer. Caruso heralds playful elegance thought easy pieces that merge a sartorial soul with a dynamic urbanity of spirit. By subtly yet effectively tweaking staples such as the suit, the blazer, the coat, the field jacket, the work jacket, the shirt, the trousers, playing with fabrics, details, colors and finishes, Caruso offers an open roster of possibilities: a wardrobe, meant to breath and expand organically over time.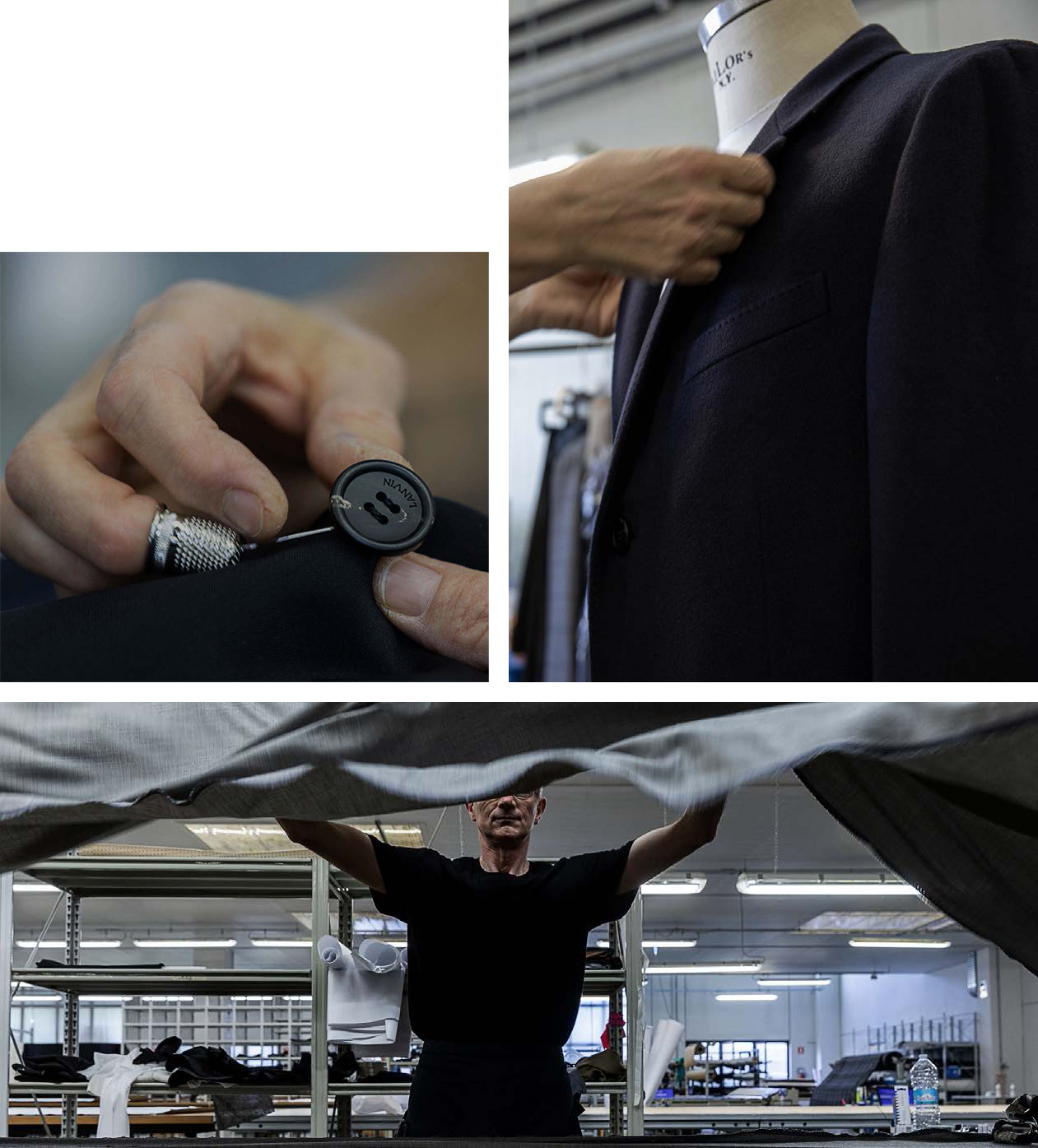 FABBRICA SARTORIALE ITALIANA & FULLY CANVASSED CRAFTMANSHIP
Caruso was created as a natural extension of Fabbrica Sartoriale Italiana's expertise, the same that generated decades-lasting partnerships with some of the most important luxury brands in the world.
Decades of sartorial know how flow into our jackets' inner soul, made of the finest horsehair, cotton and wool that grants lost feelings of comfort, freedom and freshness. Deep, 360° collaborations, encompassing services at every level of the supply, creative and production processes. The results of such activities are not just RTW luxuries but secret prototypes, flamboyant fashion show pieces, personalized made-to-measure garments and VIP atelier-like creations.
144 aaa multibrand
and department stores
around the world
Core product = fully canvassed jacket, with refined hand-made details, manufactured in proprietary
400+ people strong factory/atelier